Thank you for visiting the website of CarePlus Chiropractic located at 2629 Parkmont Lane Southwest #101 in Olympia, WA. We understand how important it is to choose a chiropractor that is right for you. It is our belief that educating our patients is a very important part of the success we see in our office.
CarePlus Chiropractic provides affordable adjustments in Olympia, WA
Are you tired of expensive initial fees when starting treatment with a chiropractor in Olympia? Not a fan of the mountains of paperwork at most chiropractor's offices? Do the cost of office visits keep you from seeking care from a chiropractor? You've come to the right place!
If you're looking for a top Olympia chiropractor that provides family chiropractic care we are here to help. It's also a bonus that most insurances are accepted. Today many people are searching for a "chiropractor near me". We hope to be your first choice. Also, don't forget to click on our New Patient Special. It's a great way to test drive our services.
---
Olympia's MVC: Most Valuable Chiropractor
At CarePlus Chiropractic, you can receive an entire month of care for what you might pay another chiropractor's office for a single visit. We make chiropractic care easy, affordable, simple, and convenient!
---
Here's how CarePlus Chiropractic is different:
No expensive initial fees! Just cost effective visits.
No appointments! Just quick and easy adjustments.
Any and all ages welcome! we offer affordable plans for individuals and families.
Personal and friendly consultations targeting how to achieve your optimal health!
If you are suffering from some sort of pain or discomfort in your neck, shoulders, back, or limbs, chiropractic adjustments with Dr. Vince can help! Often these symptoms relate to areas of the spine that have become "locked up" in response to stress- what chiropractors call "subluxations." By restoring movement to these areas, we can relieve stress that is placed upon the spinal nerves and allow the body to begin to return to proper function. Sometimes people with discomfort or pain feel better soon after their very first chiropractic adjustment, but often, it takes time and repetition. Find out how you can benefit from Dr. Morson's easy and affordable chiropractic plans.
If you want to find out if chiropractic care is right for you, please give us a call today. Our team at CarePlus Chiropractic in Olympia is here for you.
| | |
| --- | --- |
| Monday | 3:00pm - 6:00pm |
| Tuesday | Closed |
| Wednesday | 3:00pm - 6:00pm |
| Thursday | Closed |
| Friday | 3:00pm - 6:00pm |
| Saturday | Closed |
| Sunday | Closed |
HOW TO FIND A CHIROPRACTOR IN Olympia
This guide will help you find the best chiropractic clinic in Olympia for you. When most people in Olympia decide they need a chiropractor, they end up doing a search and just picking someone at the top.
Being at the top of Google for the chiropractic search does not necessarily mean they are the best chiropractor for you. Follow the steps below to make sure you are picking the right chiropractor for you.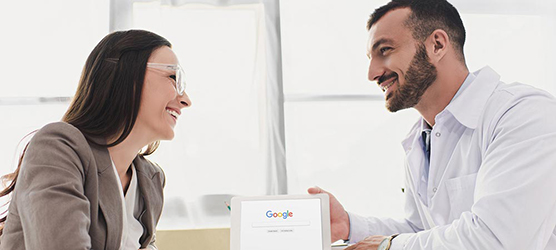 Time Needed: 5 minutes
Total Cost: USD 0.00
4 EASY STEPS TO FINDING A CHIROPRACTOR IN Olympia
Step 1: Open up a Google search
You will want to type one of the following in the search bar:
Chiropractor Olympia
Chiropractor 98502
Chiropractor near me
Best chiropractor in Olympia

Step 2: Review Their Website
The best chiropractors in Olympia put as much care into their website as they do into the rest of their office. By reviewing their website you will get a good feel for the doctor and if they are right for you.

Step 3: Check Out Their Reviews
Check out the Google Business Page of a chiropractic clinic you are thinking about visiting. It is easy for someone to say they are great, it's a different story to get other people to say great things about you.

Step 4: Give The Office A Call
Now that you have a basic understanding of what the office is about. Give them a call to make sure they fit the message that their website and GMB have been sending. You will know in a few minutes whether the office is the right one for you.